Back to School Budgeting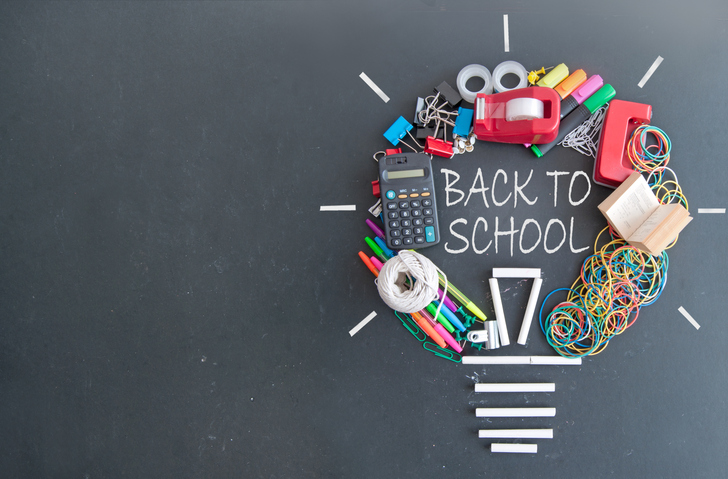 BACK TO SCHOOL
With the new school year starting next week, many Australian families will struggle with their kid's back-to-school costs, which continue to rise each year. Data from RACQ found that 1 in 3 children are having to go back to school without the necessary items due to a stretched family budget. And 46% of parents have admitted to doing last-minute school shopping.
This BLOG provides some tips on budgeting for back-to-school shopping to make this time of the year a bit more bearable:
PLAN IN ADVANCE
Research has shown that early shoppers spend less. Much like any other big-ticket item such as a holiday or a new computer. It is important to do your research, shop around and compare brands and prices.
Gather your school supply lists and decide which items are a must before school starts. Typically, kids won't need every single supply for the first few days of school. Instead of buying 5 notebooks for the entire school year, shop sparingly and then supplement when you need those supplies. Plus, supplies often get heavily discounted once school has started. However, remember to consider this in the budget for the rest of the year.
MAKE A SUPPLY LIST AND SCHOOL BUDGET
Make a checklist of all fees and additional costs which may occur during the year. These may include:
School fees: Some schools offer flexible payment options, some schools require reservation fees, enrolment fees or a specific down payment to get your child started for the school year. You will need to check with your child's school.
Extracurricular activities: Depending on your child's interests and hobbies, you may need to set aside a budget for dance lessons, music lessons or sport team fees. Musical instruments are expensive and a purchase like this definitely needs to be budgeted.
Transportation: School bus fees or daily public transportation is an expense which will need to be considered in the budget.
Lunch and snacks: These can quickly add up each week, so it is important to factor this into your budget as well.
Excursions/School Camps: Most school field trips are compulsory and form a crucial part of your child's school program. Also, they are often an additional fee to your usual school fees and can cost up to a couple hundred dollars.
School Supplies: Doing your research and writing down a budget keeps you from overspending or impulse buying.
DO A SUPPLY SWEEP AND ORGANISE A SUPPLY SWAP
More often than not, there are plenty of school supplies lying around the house. Conducting a supply sweep means you save money by not doubling up on items and you're also not wasting any supplies. Organise a supply swap with your friends and neighbours before heading out shopping. For instance, you may have reams of loose-leaf paper that you bought on sale and will never use it all. Meanwhile, your friend may have several packs of pencils she may be willing to trade for some paper.   
BUY SECOND-HAND SCHOOL UNIFORMS OR SUPPLIES WHERE POSSIBLE
Textbooks or curriculum books usually only get used for one year. Therefore, a handy tip would be to consult with parents who have older children who have old textbooks they no longer use. Bookshops and uniform shops often have a second-hand area where you can buy discounted items, or some places have an option to sell back your used items to get some money.
SIGN UP FOR STORE EMAILS
As annoying as it may be, subscribing to store emails is a fantastic way to be updated on discounts and receive exclusive deals. If you're a university student, many stores offer student discounts. Another way to score some discounts is to follow stores on their Facebook or Instagram where they will post if there are any special deals.
SEEK FINANCIAL ADVICE
If you find yourself in need of professional advice to manage your cash flow or help you take better control of your family's finances with the start of the new school year, you could talk to your accountant or financial planner.  They can provide you with a better understanding of your current financial position, help you outline your financial goals for the year, help you budget and even explore investment opportunities that can build your family's wealth so you're always one step ahead.  
We hope you found this article informative. If you don't have access to advice and would like to have a chat with one of our accountants or financial advisors, click on this link.
– 20 January 2021 –
General Advice Warning
In preparing this article, Praescius Financial Consultants NSW Pty Ltd, Praescius Financial Consultants NT Pty Ltd, Praescius Financial Consultants HB Pty Ltd and Praescius Financial Brisbane Pty Ltd have not considered your personal circumstances, goals or objectives; as such the information, commentary and assertions made within this article may not be suitable to you.  Please seek personal financial advice prior to acting on this information, or making a decision regarding the choice of a financial product or strategy. Further information and disclosures can be found in our Financial Services Guide or by contacting us on the phone numbers provided.
Praescius Financial Consultants NSW Pty Ltd, Praescius Financial Consultants NT Pty Ltd, Praescius Financial Consultants HB Pty Ltd and Praescius Financial Brisbane Pty Ltd are authorised representatives of Praescius Financial Holdings Pty Ltd ABN 14 610 960 980 AFSL 486455, 2a/57-59 Oxford Street, Bulimba Qld 4171.
More from insight in action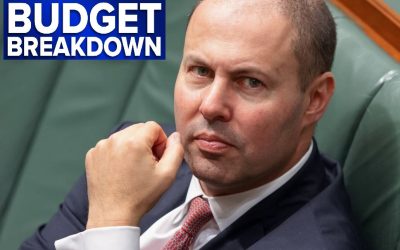 On Tuesday, 11 May 2021, Treasurer Josh Frydenberg handed down the 2021-22 Federal Budget, his 3rd Budget.
read more