Financial Health Resolutions – PART I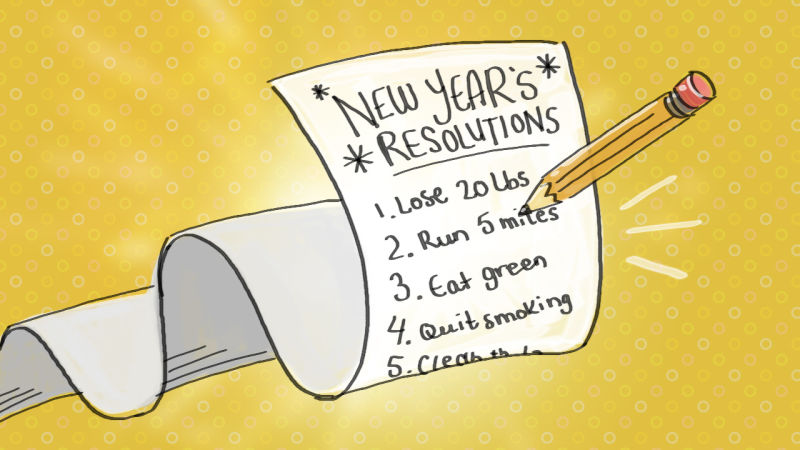 The new year is a fantastic time for self-reflection and goal-making. 2020 was a tough year for all and perhaps you didn't quite reach your financial health goals. But rest assured we are here to help you make up for lost time and make 2021 your most financially healthy year yet.
BUILD AN EMERGENCY FUND
One thing that really cements your financial health is having an 'emergency fund'. If the unexpected challenges of 2020 were anything to go by, preparing an emergency fund will allow you to face the unknown with a bit more confidence. If you haven't started an emergency fund yet, don't be discouraged. It's as easy as opening a savings account. It doesn't matter how long it takes for you to reach your goal, the key is to make sure the account is consistently funded.
Your emergency fund goal should be the amount of your annual salary which will allow you to go 12 months or more should something like losing your job occur. Putting your emergency fund in a high-interest account will also earn interest adding to your financial health.
START INVESTING
Investing may take some time to understand; however, it is also one of the fastest ways to build wealth. Talking to one of our financial advisors could be the first step in towards your financial health and investing journey. Alternatively, there are apps you can use which make this process much easier.
Investments can also be liquid, for example shares, meaning they can also form part of your emergency fund.  From as little as $500 now, you can be a share investor. If you'd like to know more about this and how you can enter the share market, don't hesitate to get in touch. Having a portfolio of shares, paying dividends, is a great way to build financial health.
START AND STICK TO YOUR BUDGET
A budget allows you to take a long, hard look at the money that is coming in, the money that you are shelling out, and any money that you may owe. It's key to financial health. The benefit of this is you can begin to find ways to free up cash to put towards your future. You can start by manually tracking your income and expenses simply on a spreadsheet. If you'd like a budget template, get in touch.  
CUT OFF EXCESSIVE EXPENSES
Following on from the previous point, a budget will allow you see where you have expenses which may be unnecessary, or just excessive. For example, 2 cups of coffee a day at work can add up very quickly and be a huge annual cost. Other things might be your gym membership or huge Friday night's out with friends. Financial health will improve when you're on top of your spending and curtailing bad habits.  
DEFINE YOUR SHORT-TERM AND LONG-TERM GOALS
Short-term financial health goals give you the base you need to achieve larger goals. While it may be a bit impossible to make millions appear in your retirement fund right now, you can sit down and create a budget within a few hours. A short-term goal might be to save part of your emergency fund. This small goal will really improve your financial health.
Setting long-term financial goals is an exciting way to keep your expenses on track and ensure your money is working for you. The goals differ from person to person. It can include saving for retirement or a down payment on your future home. Even saving for that trip you always wanted to take is a great goal.
After you have set your goals, you can start planning how and when you will reach them. A big step to financial health is talking with one of our financial advisors. They have a myriad of knowledge to assist you in achieving your goals. 
Next week we'll have Part 2 to improving your financial health.  Bookmark our BLOG page to stay abreast of great financial Insight.
– 30 December 2020 –
General Advice Warning
In preparing this article, Praescius Financial Consultants NSW Pty Ltd, Praescius Financial Consultants NT Pty Ltd, Praescius Financial Consultants HB Pty Ltd and Praescius Financial Brisbane Pty Ltd have not considered your personal circumstances, goals or objectives; as such the information, commentary and assertions made within this article may not be suitable to you.  Please seek personal financial advice prior to acting on this information, or making a decision regarding the choice of a financial product or strategy. Further information and disclosures can be found in our Financial Services Guide or by contacting us on the phone numbers provided.
Praescius Financial Consultants NSW Pty Ltd, Praescius Financial Consultants NT Pty Ltd, Praescius Financial Consultants HB Pty Ltd and Praescius Financial Brisbane Pty Ltd are authorised representatives of Praescius Financial Holdings Pty Ltd ABN 14 610 960 980 AFSL 486455, 2a/57-59 Oxford Street, Bulimba Qld 4171.
More from insight in action
This BLOG explores why it's very important to make sure you're up-to-date with the latest technology.
read more