Technology and importance of updating it
Technology – Why it's important to have the latest
Business Technology is vital for operational efficiency, customer satisfaction and marketing. While good staff, a great product range, and transparent goals and objectives are the building blocks of success.  Real and sustainable growth comes with embracing ever-changing advancements in technology.
Maintaining a solid IT infrastructure helps businesses operate and transact more efficiently. Secondly, it can even reduce costs. Thirdly, falling out of step with the current technology can significantly disadvantage operational effectiveness.
Here are some points that highlight the importance of upgrading business IT systems and other technology:
Security of Data
Data security is now at the forefront of business and compliance risk.  Because outdated technology [hardware and software] can result in system downtimes. Possibly leading to severe severe data corruption.  So the real cost to a business can be catastrophic, directly impacting the bottom line. Also affecting productivity and reputation.  
Flexible

 Technology
We all know staff engagement drives productivity and growth. But using outdated technology with inadequate IT infrastructure, leads to frustration amongst staff. And it limits their daily productivity and hinders the flexibility that modern workplaces require.  
The remote workforce is a developing feature of doing business.  Moreover the past year, amid the COVID-19 pandemic. Without the technology to support work-from-home initiatives, businesses can lose their competitive edge. And worse still, be forced to close. 
Professionalism & Image
Portable technology like tablets and laptops enable staff to work beyond the confines of the office. But if this technology is suffering downtime or sub-standard performance, staff productivity drops. And customer experience is not optimised. Lastly, the businesses bottom line suffers.
Technology change is constant
Technology is always changing. So while businesses might believe their existing technology is adequate, the shifting digital environment means it might not be for long. Those businesses on growth trajectories invest in technology and information systems to get an edge over competitors and meet market expectations. 
Keeping up-to-date with advances in technology can put a drain on business capital. Using technology finance, a form of equipment finance, can be a great way to upgrade a business's tech with that large upfront capital drain.  
Financing your solution
Computers, servers, laptops, and other peripherals, can be acquired using a number of different equipment financing solutions. For example, a secured loan over an agreed term means that you own the equipment from day one but don't have the large upfront cost.  Because, you pay it off over the agreed term with fixed monthly payments.  Secondly, your accountant or financial advisor may even be able to secure a tax benefit for you. 
To learn more about how we can help with your equipment financing needs, call us on 07 4124 2499. 
Our brokers are extremely experienced in these matters and are always here to help.
– 17 March 2021 –
General Advice Warning
In preparing this article, Praescius Financial Consultants NSW Pty Ltd, Praescius Financial Consultants NT Pty Ltd, Praescius Financial Consultants HB Pty Ltd and Praescius Financial Brisbane Pty Ltd have not considered your personal circumstances, goals or objectives; as such the information, commentary and assertions made within this article may not be suitable to you.  Please seek personal financial advice prior to acting on this information, or making a decision regarding the choice of a financial product or strategy. Further information and disclosures can be found in our Financial Services Guide or by contacting us on the phone numbers provided.
Praescius Financial Consultants NSW Pty Ltd, Praescius Financial Consultants NT Pty Ltd, Praescius Financial Consultants HB Pty Ltd and Praescius Financial Brisbane Pty Ltd are authorised representatives of Praescius Financial Holdings Pty Ltd ABN 14 610 960 980 AFSL 486455, 2a/57-59 Oxford Street, Bulimba Qld 4171.
More from insight in action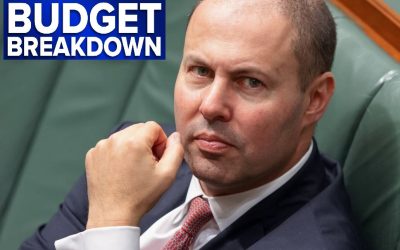 On Tuesday, 11 May 2021, Treasurer Josh Frydenberg handed down the 2021-22 Federal Budget, his 3rd Budget.
read more