The Cost of Pet Ownership in Australia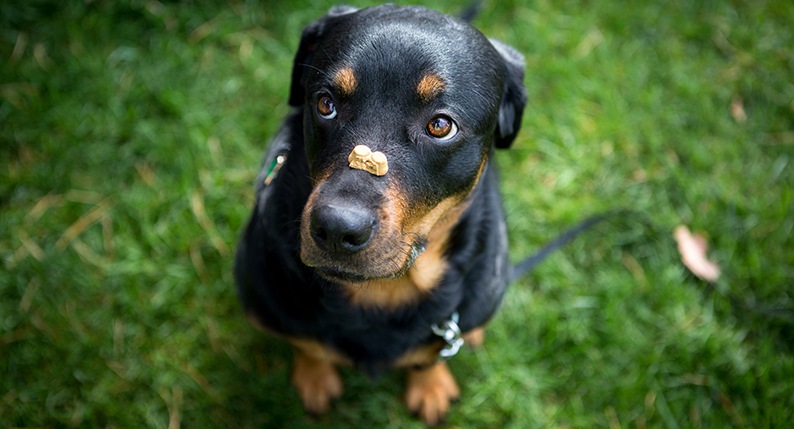 PET OWNERSHIP
Aussies love their pets. According to the Pet Ownership in Australia report by Animal Medicines Australia, we own more than 24 million pets. We also have one of the highest rates of household pet ownership in the world. In fact, 62% of households in Australia own a pet.
Dogs still come out well on top in popularity, with nearly 40% of Australian households owning a pooch. Our national dog population is estimated to be around 4.8 million.
Cats are the second most owned pet in Australia with 2.7 million total felines. That's almost three in 10 households own a cat.
Fish come third as the most common Aussie pets, but there has been a decline in people owning fish in Australia over the past three years. Bird ownership has also dropped by around 11%, equating to just over half a million fewer birds sold as pets (our national feathery total is 4.2 million).
These 'big four' – dogs, cats, fish and birds – make up the bulk of pet ownership in Australia. Aussies do own around 2.5 million other types of pets, however, including over half a million small mammals, 415,000 reptiles, and even the occasional hermit crab!
PET COSTS IN AUSTRALIA
For many people, cost is a significant barrier to owning a pet.
Owning and looking after an animal is not cheap. As a nation, we currently spend $12.2 billion a year on pet-related products and services. This is everything from birdseed and cat scratching posts to dog toys and aquarium filters.
DOG COSTS
Given dogs are the most popular pet in Australia, how much does owning a dog cost? According to ASIC's MoneySmart, the average cost of owning a dog in Australia is $1,475 per year. The cost of owning a dog can be broken down into food ($622), veterinarian care ($397), grooming ($129), health products ($248), and boarding expenses ($86).
CAT COSTS
According to ASIC's MoneySmart,  the cost of owning a cat is around $1,029 per year in Australia. Vet costs for cats are approximately $273 per year, while the remaining costs of owning a cat include food ($576), grooming ($45), health products ($159), and boarding ($80).
BIRD COSTS
Bird owners are looking at an average annual expenditure of $479, with food costing $224 and products or accessories $122.
FISH COSTS
Fish aficionados have it even easier on the wallet, with an average annual spend of just $50.
You might get the impression from pure statistics that that the cost of owning a cat is less than the cost of owning a dog. This may not turn out to be the case in the long run. Because cats have a longer minimum lifespan (15 years, sometimes living past 20) than dogs (10-13 years). So, even though you might spend less money per year on a cat, you are likely to own it for longer than a dog.
COSTS TO BUY A PET
Like any other major purchasing decision, getting a pet is something that needs to be considered within the context of your total household budget. Pets can add companionship, love, and even some extra exercise to your life. But they are a financial commitment that should be calculated.
First, there's the initial expense. While the cost of a goldfish isn't going to put much of a dent in your finances, a couple of Irish Wolfhounds are going to cost a lot more.
On average, Aussie pet owners should expect to pay between $3,000 and $6,000 during their first year as a new pet owner. In terms of buying a pet, expect to pay anywhere from a couple of hundred dollars to several thousand dollars. If you're buying a cat or dog, breed and where you buy it from can drastically affect the cost.
VET COSTS
Typical vet costs in Australia can be up to $1,000 in the first year alone. Tapering off to about half that amount in subsequent years. According to ASIC's MoneySmart, annual vet costs for cats are approximately $273. While annual vet costs for dogs are approximately $397.
While typical vet costs in Australia aren't too high, larger vet fees can occur if your pet is involved in an accident. Large vet fees can come from long-term health issues such as allergies or diabetes. As such, it's important to factor in unexpected vet expenses if you are planning to buy a pet.
Additionally, when you first get your pet, you'll be looking at costs such as microchipping (compulsory in most parts of Australia) and vaccinations. Later, you may have de-sexing expenses, regular vet check-ups, and costs for any health issues that crop up unexpectedly.
OLDER PETS
Unfortunately, when your pets get old the vet costs can be considerable.  To put a dog or cat under general anaesthetic for an X-ray can cost well over $1,000. This is just to diagnose what might be going wrong.  Cancer medications, or surgery can also put a large dent in your savings.  It's not unheard of to see your pet's final years costing you upwards of $10,000 for medical expenses.  And then of course, the cost of crossing the 'rainbow bridge' to pet heaven.
OTHER COSTS
Pet Insurance – Insurance is quite interesting.   It's a great idea for sure, as the cost doesn't seem that much.  Great when your pet is young and agile, they might get hurt or be involved in an accident.  However, keep in mind that insurance won't be available for older animals. Most likely when you need it most for vet bills.  An animal over 8 years of age generally won't be insurable. Meaning you'll have to front the vet bills out of your own pocket.
Backyard – an often overlooked cost is having a backyard for your dog or cat.  The cost of renting or buying a house with a large yard is much more than unit living. This is something to also think through in what type of pet you would like to buy. As obviously high energy, large dogs require a larger yard.
Pet Care and Grooming – sometimes this can be as low as the cost of a specialty hairbrush for your pet if you're happy to D.I.Y. That said, some breeds require extra care and the costs of grooming regularly can add up.  It's best to talk to a breed expert about grooming requirements and cost your considered pet would need.
Pet Travel and Accommodation – another cost that's often overlooked is the cost of kennels or cattery for your pet when you decide to go on holidays. Sometimes you just can't take your furry friend with you.  This could be more than $25/day for a dog or cat. So if you're away for some time, expect to budget quite an amount. Especially with the cost of extra activities or special treats on top of this.
Pet Training – in the early years, you might consider some training for your puppy or kitten.  Training sessions aren't cheap – especially if you want to continue that training to get your dog to competition level.
ANNUAL PET BUDGET
As we mentioned above, doing an annual budget for your pet can make sure you have enough savings in your account for emergencies, or large vet bills in the future.  Putting in a line item for kennels or cattery in your travel budget is also a very wise idea. There are some great budgeting tools out there, however if you'd like help with your budgeting, we'd be more than happy to assist you with this.  We can also help you find the right insurance for your pet's needs.  
– 16 December 2020 –
General Advice Warning
In preparing this article, Praescius Financial Consultants NSW Pty Ltd, Praescius Financial Consultants NT Pty Ltd, Praescius Financial Consultants HB Pty Ltd and Praescius Financial Brisbane Pty Ltd have not considered your personal circumstances, goals or objectives; as such the information, commentary and assertions made within this article may not be suitable to you.  Please seek personal financial advice prior to acting on this information, or making a decision regarding the choice of a financial product or strategy. Further information and disclosures can be found in our Financial Services Guide or by contacting us on the phone numbers provided.
Praescius Financial Consultants NSW Pty Ltd, Praescius Financial Consultants NT Pty Ltd, Praescius Financial Consultants HB Pty Ltd and Praescius Financial Brisbane Pty Ltd are authorised representatives of Praescius Financial Holdings Pty Ltd ABN 14 610 960 980 AFSL 486455, 2a/57-59 Oxford Street, Bulimba Qld 4171.
More from insight in action
This BLOG explores why it's very important to make sure you're up-to-date with the latest technology.
read more