Tips for working from home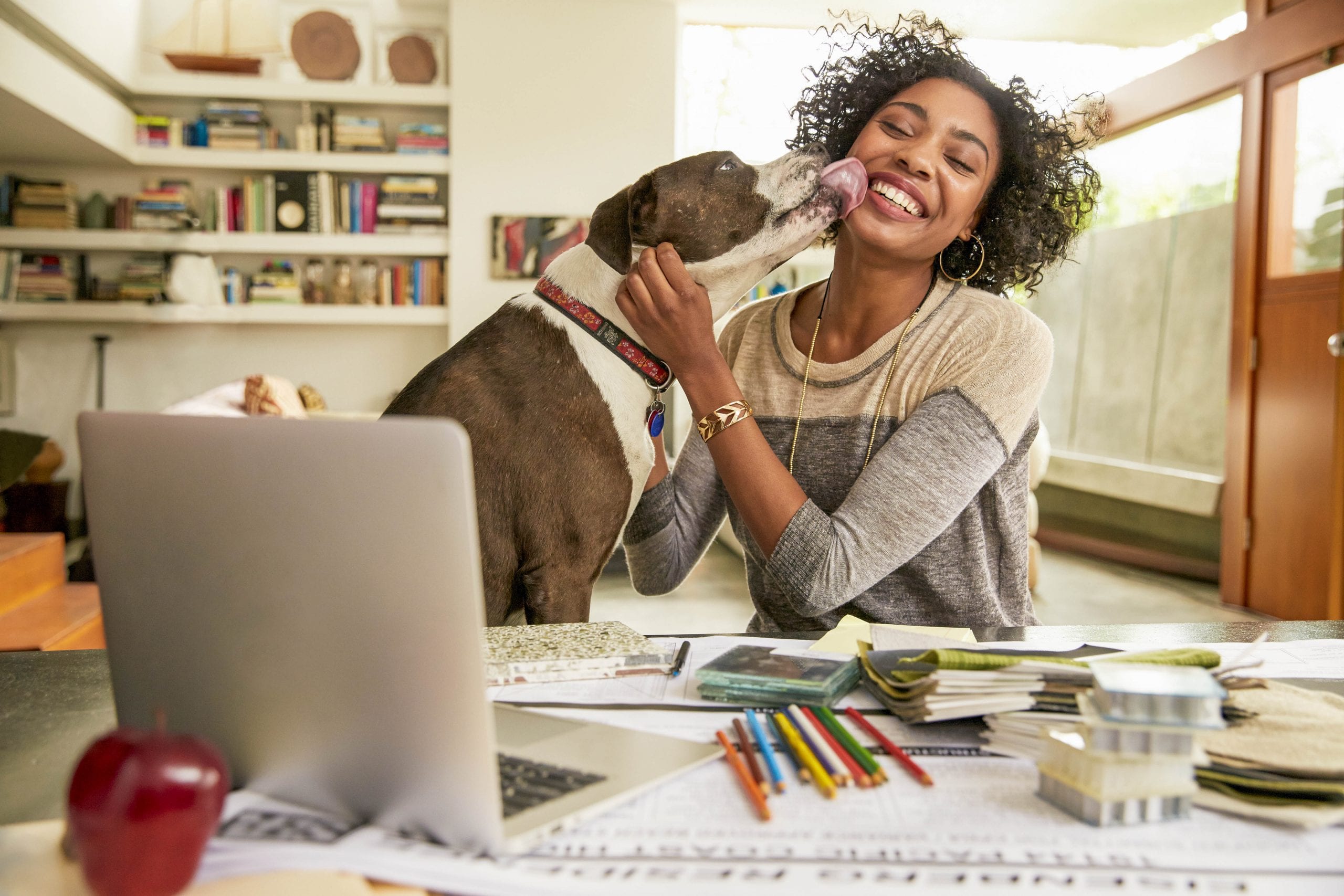 PROLONGED WORKING FROM HOME CAN SERIOUSLY IMPACT YOUR MENTAL HEALTH. 
While it may have been a novelty when we all started working from home, prolonged periods, or now a permanent way of working, can mean physical and social isolation, affecting your mental health. Feeling disconnected from your colleagues and not able to switch off from work at the end of the day are real concerns. This, coupled with feeling guilty around productivity because no one can see you, means you're actually probably working harder too.  All of this can contribute to poor or negative mental health.
Looking after your mental health is the current topic of conversation.  How do you look after yourself, both mentally and physically, especially if returning to an office is still not possible, or is on a reduced basis?  Creating a positive home office environment will go a long way to improve working from home. Check out some other practical tips and suggestions below.
WORKING IN YOUR HOME OFFICE
Having a dedicated work space is critical to be able to separate work from home life. While it's easier to attend to domestic chores, these can quickly get in the way of your work. Writing that report could be in direct conflict with another load of washing. While you don't take your washing to the office, now is a situation where your laundry is at the office.
If you're using a shared space or study desk, try and either make it your own during working hours, or create a schedule for that shared space. This will draw some clear lines and boundaries around your work space.  At other times when you can't use the study desk, setup somewhere that is less prone to distraction, is comfortable for working and has access to power, light and table top space.  Definitely don't use your bedroom as a work space – keep your bedroom clearly for sleep and relaxation.
WORKING WITH KIDS AND PETS
School holidays, or government school closures means that the little ones will be around and potentially need ongoing supervision, especially if their young.  It's hard to be at work and also be child carer at the same time – no doubt about it. It's the biggest challenge working parents are finding during these times.  There are numerous articles floating around on how to provide fun education to your kids, enabling you to get to that work you need to do.  Creating a network with other working parents in your street might be a way to share the load.  You can also consider some technology around education and play to keep the kids amused.  Of course, having your dog in your office is one of the lovely advantages of working from home.  The small dog walk for 'toilet time' during your day will also help keep you focused and fresh. In fact it's been shown that having a pet is one of the best ways along with exercise, to promote great mental health, without the use of drugs.
GET YOUR I.T. RIGHT
Video conferencing, social media, voip phones and cloud based files are all the new tools to enable working remotely. If you're not up to speed with these tools, ask your boss for training or even links to YouTube 'how to' videos.  It gets difficult if your organisation doesn't have the technology to enable you. It might be worth talking to your I.T. Dept. to find out what can you use to achieve file sharing or video conference.  Asking for help means less time spent trying to figure things out, and being able to get on with the job faster.  Secretly it also means you can take your laptop down to the local café and work from their too.
WORKING ROUTINES ARE IMPORTANT
Routines will help make you feel safe and certain, and that you know what to do during your day. That will immediately help remove the stress around what am I doing today.  Regular sleep patterns have comprehensively been shown to assist better sleep.  Aim to get to bed and wake up at the same times if possible.  Having a regular exercise schedule will also mean that some movement is planned into your days and weeks, which will really help you out. We have more on that below.  Rather than getting up and snacking throughout the day – which won't help "pandemic-belly" – built in set times for a break, a snack, lunch etc.  That way working will be more focused, knowing you get the reward of a break and coffee soon.
GET READY FOR WORK
Brush your teeth, do your hair, put on some work clothes.  This will mentally prepare you for work and also set that boundary between work and play.  You don't have to wear a suit or corporate clothes, but do wear something decent enough to attend a work meeting on Zoom.  You will feel much better about yourself if you're in some appropriate clothes.  Maybe it's even that time to wear those unbelievably gorgeous shoes you bought on holidays last year, but haven't had the place to wear them out yet. Make working at home a bit more fun by enjoying your wardrobe.
MEETINGS ARE IMPORTANT
To maintain good, ongoing relationships with your colleagues and clients, meetings and calls will become even more important.  You can't casually bump into a colleague in the lunch room anymore.  It sounds dumb, but scheduling catch up calls with your team at the start or end of your day can go a really long way in maintaining and enhancing relationships, especially in pandemic-times.  If you've ever worked remotely with teams, you quickly learn that the only way to work is with constant communication.  Use the tools outlined above.  There are even social tools for the work place where birthdays and personal achievements can be shared and celebrated.   Oh yeah, don't forget your more formal weekly management meetings.
EXERCISE IS SUPER IMPORTANT
Exercise is fantastic for your mental health and will assist your working body. Numerous studies have shown this. Fresh air helps circulation, stimulates chemicals that improve your mood and of course there's improved cardiovascular fitness and health. Exercise is now one of the most prescribed 'drugs' to treat depression.  You can also exercise with friends and family, alleviating social isolation.  Start with a brisk walk each day, or even some gardening at the end of the day. For those that have been exercising for years, this is now your chance to do more.  Use the time you'd normally be commuting to work, to extend your ride or run.
– 11 November 2020 –
General Advice Warning
In preparing this article, Praescius Financial Consultants NSW Pty Ltd, Praescius Financial Consultants NT Pty Ltd, Praescius Financial Consultants HB Pty Ltd and Praescius Financial Brisbane Pty Ltd have not considered your personal circumstances, goals or objectives; as such the information, commentary and assertions made within this article may not be suitable to you.  Please seek personal financial advice prior to acting on this information, or making a decision regarding the choice of a financial product or strategy. Further information and disclosures can be found in our Financial Services Guide or by contacting us on the phone numbers provided.
Praescius Financial Consultants NSW Pty Ltd, Praescius Financial Consultants NT Pty Ltd, Praescius Financial Consultants HB Pty Ltd and Praescius Financial Brisbane Pty Ltd are authorised representatives of Praescius Financial Holdings Pty Ltd ABN 14 610 960 980 AFSL 486455, 2a/57-59 Oxford Street, Bulimba Qld 4171.
More from insight in action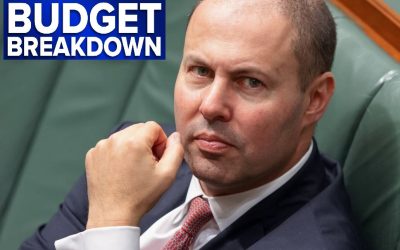 On Tuesday, 11 May 2021, Treasurer Josh Frydenberg handed down the 2021-22 Federal Budget, his 3rd Budget.
read more